QPC COMMUNITY SERVICES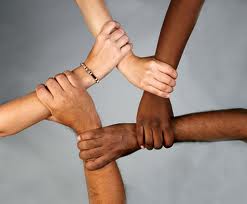 "Programme"

People at the helm of affairs at QPC have always felt the things well in advance. Any calamity or disaster has not gone un-noticed. Be it the dreadful Earthquake, or the devastating floods, or the rehabilitation of IDP's, People at QPC, the parents and the administration staff contributed generously to this noble cause other than the monetary help, people contributed generously by providing even the items of household and eatables to share the burden of their fellow countrymen.

At our internal level many a deserving students are being provided with the School uniforms, books, other stationery items and other necessities of their School life. At the same time they are offered scholarships if the parent's income is less than Rs.10,000/- per month. These Scholarships continue until the student leaves the institute.
The hardworking students who win laurels by the dint of their courage and hard work donot go un rewarded. They are given a special discount in their fee for their dedicated efforts.

Future Plans:

We further plan to widen the horizon of this charity Programme by constituting a committee sphere headed by Mr. Mohy-ud-Din Badar (Physics Dept.) two members respectively from each wing to further strength our bond with parents and students. The committee will incorporate the volunteer donors and beneficiaries and try to bring them on one page by helping them on who, when and where basis. The head and other members of committee will ensure that the needs of real needy ones are met without any bias and prejudice. The blessings of our high ups are required and we are ready to go.